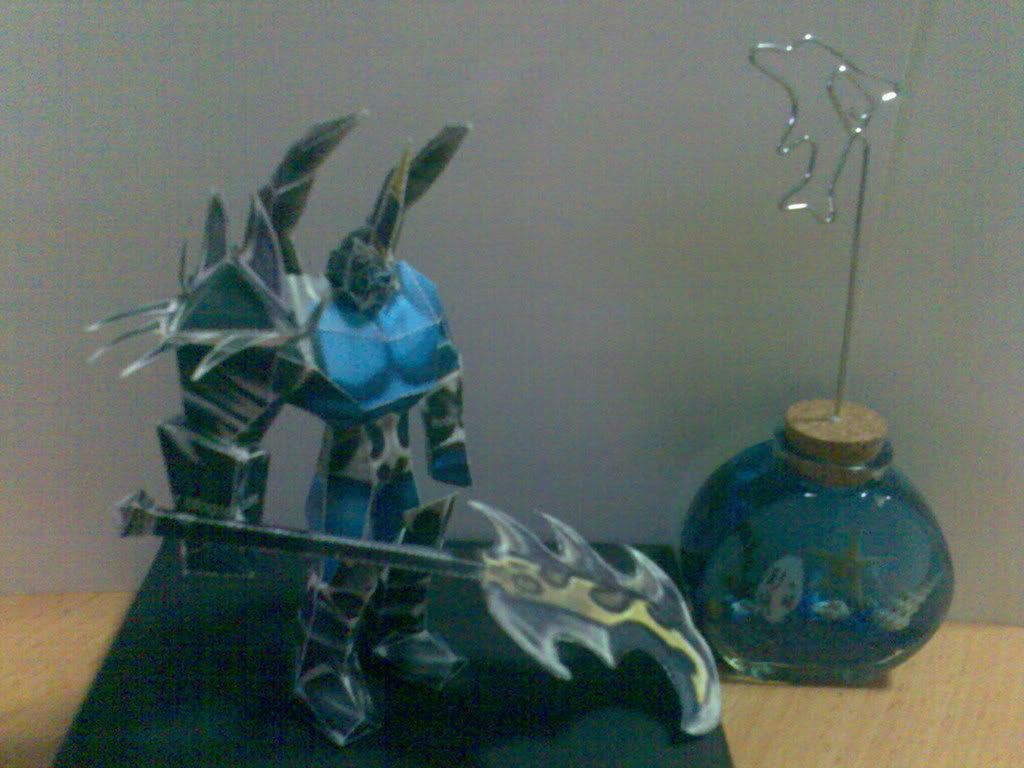 Hi All,
I'm glad to introduce you with a new builder, Pichayut, he is from Thailand. same as yozuca*, he asked for Sven also. and he has done it so quickly. Look at his amazing Sven standing with its cleaver, nice one fellow!
At the same time yocuza* who has started Sven had also completed the figure at almost the same time. Can you guys tell the difference who's sven on which picture? If not, just enjoy!
.

I gave them the same copy, a rewarding model for their contribution to this site. Anything at their request, one at a time.
.
The bad news is that I'm going nowhere with my mirana... too bad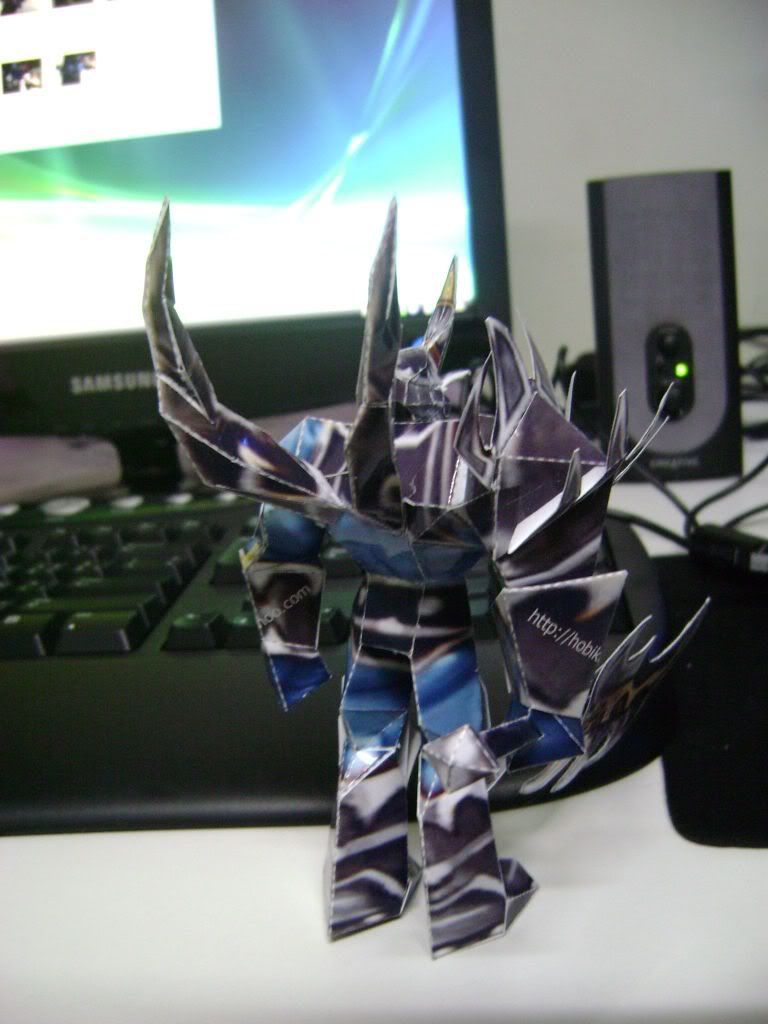 as I currently working on another papercraft project. I'll let you all know after I've done with it. I just hope you'll like my next project. All I need is a model builder, prove your skills by building my dota models and contact me via my email
hobikit.kertas@yahoo.com
. I'm waiting your picture to join my team!
.
Appreciate if somebody offer me a help to build my mirana! I'll give him a mirana as long as he has a picture of his proven skills. Lets work together to have a complete 80+ dota paper figures.
.
C yaa!