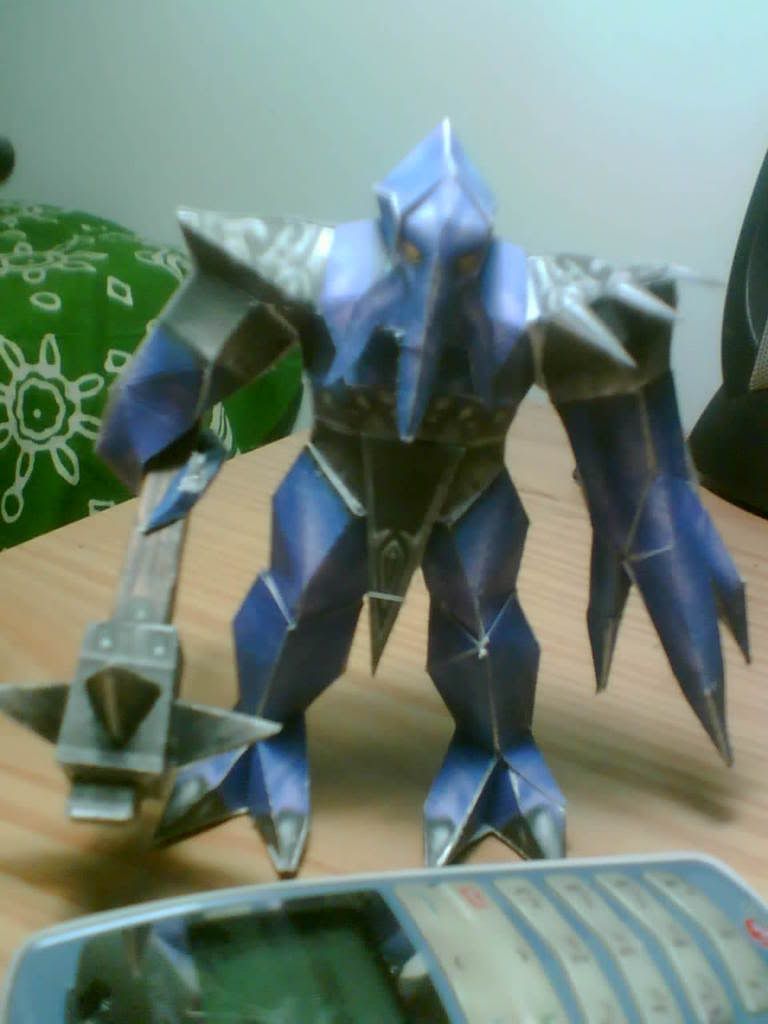 Laughably Stupid.. Dark terror the Faceless Void, is my second completed model.
I choose this second model inspired by Pejout, and his performance using this hero. He played it soo good on a LAN game with me. It gave me an idea to give him small appreciation by making up this hero.. But it turns out that this hero is not his favourite after all..
Back to the stupidest thing there, I found that I have accidently reversed the diagram and the 3D model... few had noticed but it is definetly noticable... Terror's mace should be held on his LEFT hand, not his RIGHT as in my model. Or I may need to reverse the photograph to show the correct picture? LOL...
Well despite of that, I had corrected the pattern, fixed the hand problem, and I'm sharing it with you! Well, I hope that this is a good news for you people out there!
Please download the file on below link. Well, somebody told me that this link will only good for 90 days, I trully do not know about that.. however, please email me a notification should the link be revoked, I will renew the download link, So don't worry guys. And please have a good time in Paper modelling!
Oh Yeah, a special note from me, the most difficult part will be on this model is on his left hand holding the mace.. beware... and be creative. Last, COME AND VISIT HERE OFTEN... NEW MODEL MAY POP OUT HERE... Be on your guard paper modellers!
Download Here:
Old link is broken; To download, please go to Download section on the left bar