Hi All!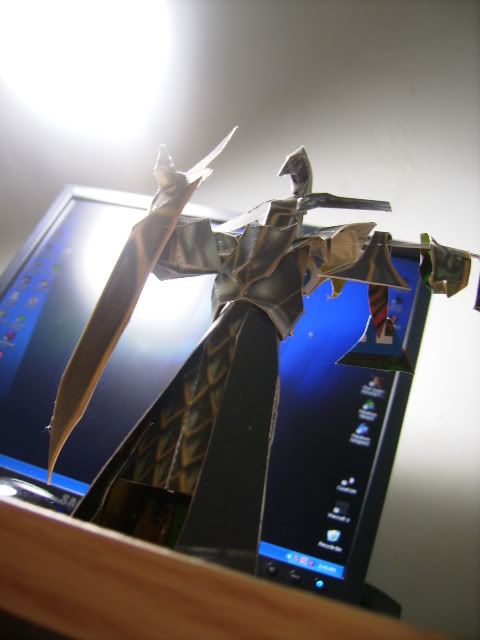 New Hero is Here, Razor!
This hero is built quickly, with the help of my Razor blade of course... His body only contains armor and few fabrics. This levitating and intangible body forced me to be creative... I put a wire as his hand, to make his shield, armor and weapon stand properly. I did even put a small standing part to support his standing position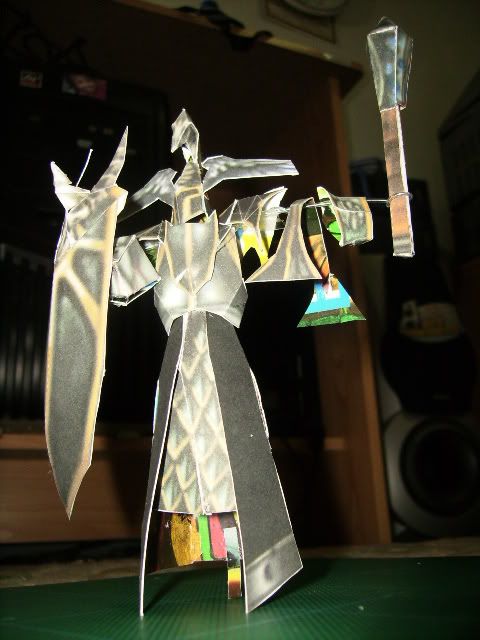 Luckily, by using wires, This hero pose is editable/adjustable. this is nice since this is really what an action model would look like. Be creative out there, You can now download Razor for you to build!
Please find em on the download link on the lower left bar. Thanks! and enjoy paper modelling!