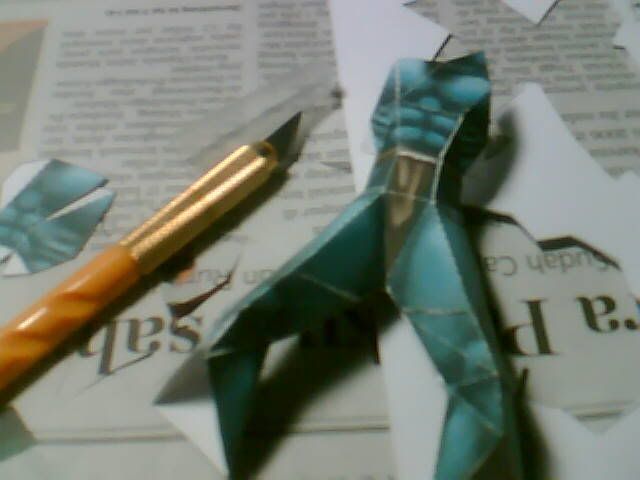 Picture on the right, is my making of Rhasta. You can use a special paper cutter for paper art or modelling. It really has a better result, the cut pattern should be more neat than using a scissors (if you are good at it, but apparantly I'm not). A cutting mat for this is also suggested. Well, this is not a must, just more like a suggestion. For comparison, I use scissors on Rylai and Void. The knive is on Rhasta and Mangix. You see the difference.
On the finishing process, I'd like to share small tips for you, if you like painting works, you can furnish the finished paper model with a base paint, or a wood furnish... This will closes gaps of glued parts between them.. After that you can paint your panda with your favourite colour, then refurnish again the with a clear furnish. Voila, it may looked like a plastic one.. you should use a thicker paper though.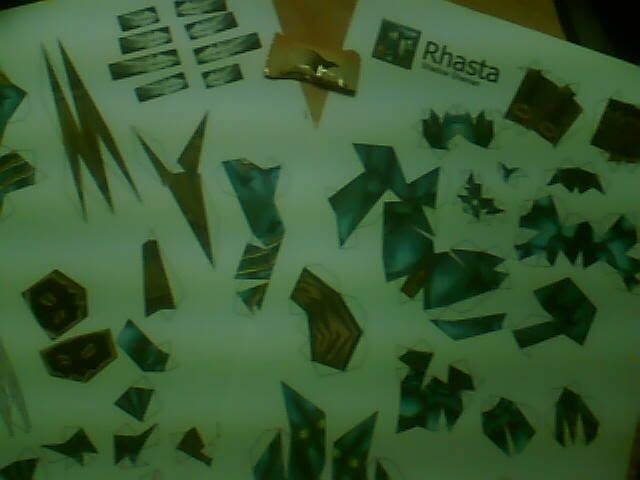 Especially for Pandaren,... the bottles are bit tricky, cut/slash the bottle body then punch the sharp part of the bottle neck to the bottle body to build one, The right hand with the keg, is more trickier, I didn't glue it properly to enable the hand to hold its keg right. Actually I'm inprogress to pose the figure better in 3dmax before doing the modelling stuff. Sorry guys, for not giving you the perfect Panda, coz I don't have it yet this time. Just do it, and try not to follow all instruction as it is, you'll need your creativity.
Guess, whose pattern on the left?