Hi All,
Abhijitdc
had once again prove his skill. He made a cool red Lina Inverse like the picture. From this pic, it appears that his Lina is burnt in red aura, about to release her dragon slave spell :) ! However I made that version only for him, the version I released is with different colour.
Please note that making the head will be tricky, I have given two option for the face, but apparantly the recommended version is the most possible way to proceed. With this, you are still required to manually edit the shape of her face. Please note that this is will not be easy, and as for that I did set to put the difficulty level to
"high".
To compare, the faceless void and pandaren, can both be categorized as "medium-easy". That is why I share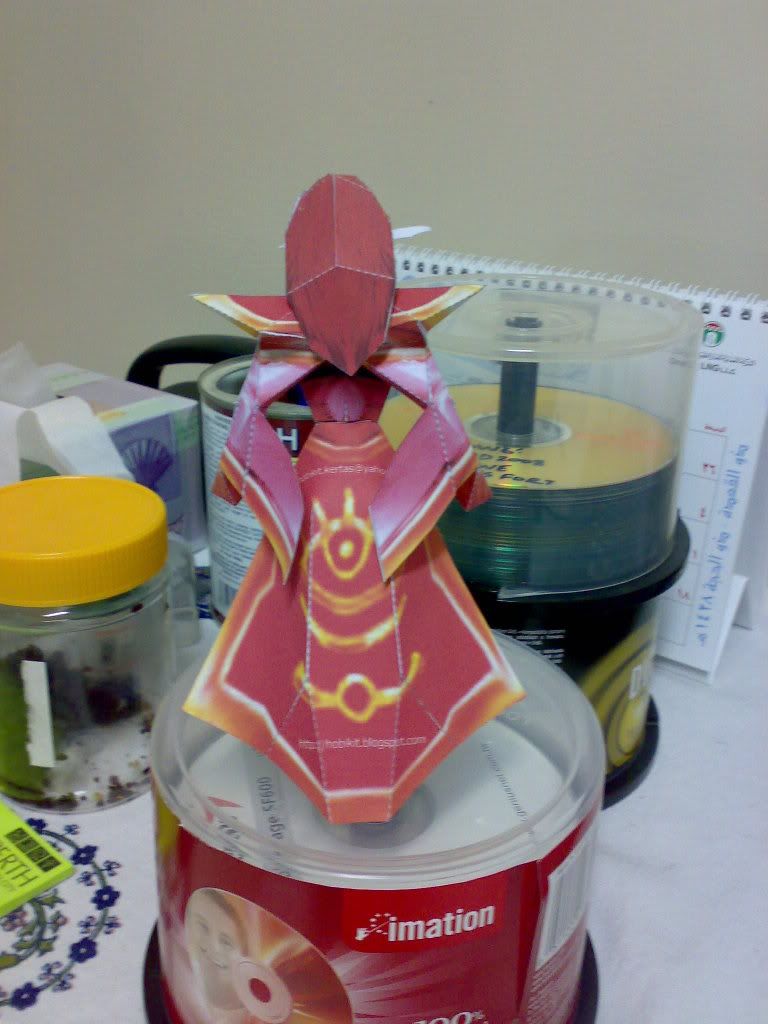 them first.
You can download your lina from this link below, remember, if you submit me you pic, I will give you any hero of your request, and may share them here if you agree.
Lina Inverse.pdf
Lina Inverse inst.pdf
I have introduce new section in the page. The download section, hosted by Rapidshare. You can also find Lina's link in the section